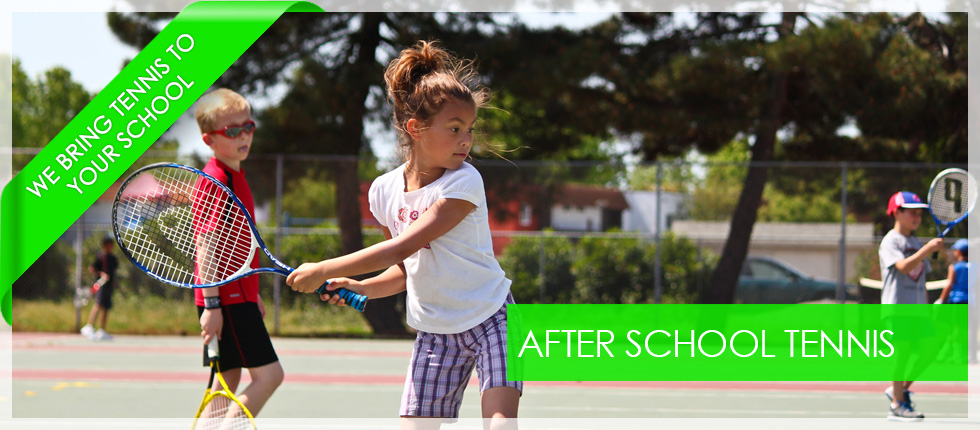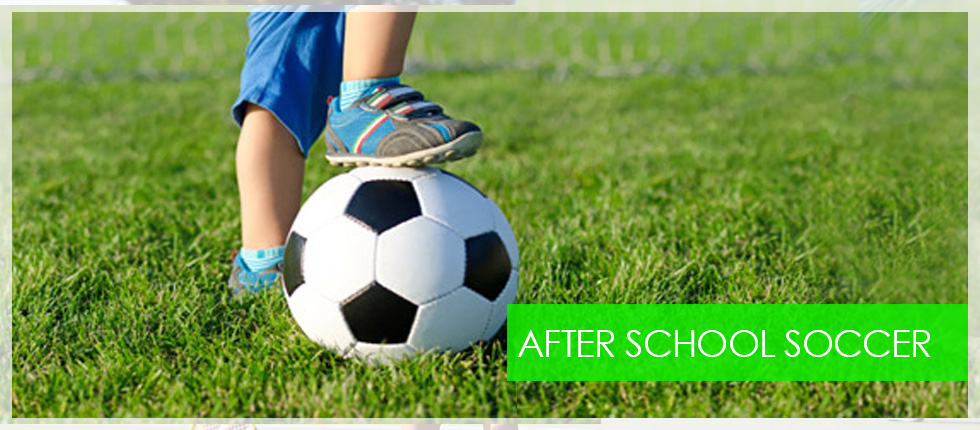 After School Sports: Euro School gives students the opportunity to Excel
Here at Euro School we firmly believe that an early introduction to sports can positively impact a child's life.
All-New After school Tennis, Soccer and Floor Hockey classes for Elementary and Middle school students
For parents who would love to introduce their children to sports but don't have the time, Euro School introduces its excellent After School Sports Programs. Students will have the chance to learn some new and exciting sports right in the comfort and safety of their school playground.
The sports we focus on – Tennis, Soccer and Hockey (Floorball)– present so many opportunities to teach students in a completely different classroom setting, with the added benefit of keeping them active and healthy!
After School Tennis
Our modified equipment is ideal for young beginners, ensuring they learn at their level and grasp the fundamentals of this fantastic sport. Smaller racquets, low-compression red balls and an 18ft portable net are all provided, all you need to do is sign your children up and we'll have them enjoying this great sport in no time.
Tennis equips students with great skills that carry over to other sports and even into the classroom:
Students increase their level of physical endurance and coordination
Students gain mental strength through enhanced concentration and self-discipline
Students learn the value of integrity and honesty
After School Soccer (Grades 1-5)
Our after-school soccer sessions focus on individual skill-building through fun drills and practices. We also place a large emphasis on sportsmanship and introduce children to competition in a manner that is developmentally appropriate.
Students progress at their own pace and are challenged through games and team play. Soccer encourages:
Physical fitness and stamina
Teamwork and good sportsmanship
Improved hand/eye/foot coordination
After School Floor Hockey (Grades 1-5)
A new and exciting addition to the Euro School after-school program, floor hockey is a great sport for any age. Classes are focused on individual skill development in stick and puck handling, passing, shooting and game strategies. All equipment is provided and appropriately sized. As a team-focused sport, students will be taught the importance of teamwork and good sportsmanship through fun games and challenges.
Floor Hockey has the following advantages for students:
Improved hand/eye coordination
Tactical play and game strategizing
Learning experience both on and off the field
If you want the Euro Team to help your child get excited about a new sport, sign up today.
Euro School Instructors: Serious about Sports, Serious about Fun
Our Instructors take sports pretty seriously, but that doesn't mean they think kids have to. In fact, they know that a rigid, unimaginative approach is more than likely going to fail. "Kids don't enjoy playing sports because they care about winning," said Alex Rupchin, Director of Tennis. "Kids love to pick up new sports because of the fun factor. They actually like doing something they're good at and improving their skills at something new, so we spend quite a bit of time focusing on the fundamentals of each game in creative ways."
Safety is always our number one priority. Our coaches are thoroughly screened sporting professionals who help to develop more than just good sports players. They aim to help students succeed by taking what they've learned on the courts or fields and applying it elsewhere.
Support Your School
Our programs run through all seasons of the school year and serve communities in San Mateo, Alameda and Santa Clara counties. We also offer summer programs in Fremont, Los Altos, Menlo Park, San Jose, & San Mateo.
We need your support to encourage all San Francisco Bay Area Elementary Schools to join the Euro Team, so please let us know where we can be of service.
If you cannot find your school listed below, please complete the request form to the right.
Discounts & Drop-In Rates
If you sign up more than one child to an after-school sport with Euro School, you'll receive 10% discount. Please email us for your discount code.
Drop-in rates available: $30/day for classes an hour long & $55/day for classes 1.5 hours long **Drop-in must be scheduled and purchased before intended drop-in class by office staff**
After School Tennis Programs
Palo Alto
Duveneck Elementary
705 Alester Ave, Palo Alto, CA 94303
Grades K-5 Spring Session –
 3/14 – 5/30 Price: $330 
SIGN-UP
Wednesdays, 1:10 pm – 2:10 pm (No Class: 4/4)
Addison Elementary
650 Addison Avenue, Palo Alto, CA 94301
Grades K-5 Spring Session –
 3/23 – 5/25 Price: $270 
SIGN-UP
Fridays, 2:25 pm – 3:25 pm (No Class: 4/6)
Escondido Elementary
890 Escondido Rd., Stanford, CA 94301
Spring Session –
 3/27-5/29 Price: $270 
SIGN-UP
Tuesdays, 2:50 pm – 3:50 pm (No Class: 4/3)
Juana Briones Elementary 4100 Orme St., Stanford, CA 94305
Fall Session – Cancelled  Price: $$$$$ SIGN-UP
Wednesdays, TBD
El Carmelo Elementary 3024 Bryant St., Palo Alto, CA 94306
Fall Session – TBD Price: $TBD SIGN-UP
Mondays, 2:35 pm – 4:05 pm
Barron Park Elementary
800 Barron Ave, Palo Alto, CA 94306
Spring Session –
 4/9 – 5/21 Price: $210 
SIGN-UP
Mondays 2:30 pm – 3:30 pm
Ohlone Elementary
950 Amarillo Avenue, Palo Alto, CA 94303
Grades K-5th Spring Session –
 3/19 – 5/21 Price: $270 
SIGN-UP
Mondays, 2:50 pm – 3:40 pm (No Class: 4/2)
Bowman School
4000 Terman Drive Palo Alto, CA 94306
Spring Session –
 3/26 – 5/14 Price: $200 
SIGN-UP
Mondays, 4:30 pm – 5:30 pm
South Bay
Country Lane Elementary
5140 Country Ln, San Jose, CA 95129
Winter Session –
 TBD Price: $TBD
SIGN-UP
Mondays, 2:55 pm to 3:55 pm
Fremont
Chadbourne Elementary 801 Plymouth Avenue, Fremont, Ca 94539
Winter Session – TBD Price: TBD SIGN-UP
Fridays, TBD (No Class: TBD)
Basis Independent 3300 Kearney St., Fremont, CA 94538
Spring Session – 4/17-5/29  SIGN-UP
Tuesdays, Grades 3-6 – 4:00 pm – 5:00 pm
                                                  Grades K-2nd – 5:00 pm – 6:00 pm
Los Altos
Gardner Bullis Elementary 25890 Fremont Rd,Los Altos Hills,CA 94022
Grades K-2 Winter Session – TBD Price: $$$$ SIGN-UP
Tuesdays 2:45 pm – 3:30 pm
Oak Ave Elementary
1501 Oak Ave, Los Altos, CA 94024
Winter Session –
 TBD Price: $TBD
SIGN-UP
Mondays, 2:30 pm – 4:00 pm (No Class: 4/11)
Santa Rita Elementary
700 Los Altos Avenue, Los Altos, CA 94022
Grades K-3
Spring 
 Session –
 3/30-5/25 Price: $200 
SIGN-UP
Fridays, 3:00 pm – 4:00 pm (No Class: 4/13)
Grades 4-5
Winter Session –
 TBD Price: $$$$ 
SIGN-UP
Fridays, TBD
Almond Elementary 550 Almond Avenue, Los Altos, CA 94022
Grades K-2 Winter Session – TBD Price: $$$$ SIGN-UP
Fridays, 2:40 pm – 4:10 pm
Grades 3-5 Winter Session – TBD Price: $$$ SIGN-UP
Fridays 2:55 pm – 4:25 pm
Menlo Park
Encinal Elementary
195 Encinal Ave, Atherton, CA 94027
Grades K-5 
Spring Session –
 3/22-6/7 Price: $275
SIGN-UP
Thursdays, 1:40 pm – 2:40 pm (No Class: 4/12)
Laurel Elementary – Lower Campus
95 Edge Rd, Atherton, CA 94027
Grades K-2 
Spring 
Session –
 3/29-6/14 Price: $396 
SIGN-UP
Thursdays, 2:05 pm – 3:35 pm (No class: 4/12)
Laurel Elementary – Upper Campus
275 Elliott Dr, Menlo Park, CA 94025
Grades 3-5 
– Winter Session – TBD
  Price: $$$$  
SIGN–UP
Thursday, TBD
Fremont Jr. High School
Thornton Jr. High 4357 Thornton Ave., Fremont, CA 94536
Winter Session –  TBD  Price: $$$$  SIGN-UP
Fridays, 3:00pm – 4:00pm
Portola Valley
Woodland School 360 La Cuesta Drive, Portola Valley, CA 94028
Grades K-4th Spring Session – 3/7-5/30  SIGN-UP
Wednesdays, 3:20 pm – 4:20 pm (No Class: 3/28, 4/4)
Newark
Kennedy Elementary School
35430 Blackburn Dr, Newark, CA 94560, USA
Grades K-5
Spring Session –
 3/15-5/24 Price: $200 
SIGN-UP
Thursdays, 2:40 pm – 3:25 pm (No Class: 4/5)
After School Soccer Programs
Palo Alto
Duveneck Elementary 705 Alester Ave, Palo Alto, CA 94303
Grades 1-5 Spring Session – Cancelled Price: Cancelled  SIGN-UP
Tuesdays, Cancelled
El Carmelo Elementary 3024 Bryant St., Palo Alto, CA 94306
Grades 1-5 Spring Session – Cancelled Price: Cancelled SIGN-UP
Mondays, Cancelled
Juana Briones Elementary
4100 Orme St., Stanford, CA 94305
Grades 1-5 
Spring Session
– 3/15 – 5/24 Price: $250 
SIGN-UP
Wednesdays, 1:35 pm – 2:35 pm (No class: 4/5)
After School Floor Hockey Programs
Palo Alto
Duveneck Elementary 705 Alester Ave, Palo Alto, CA 94303
Grades 1-5 Spring Session – Cancelled  Price: $$$ SIGN-UP
Thursdays, Cancelled