Summer Tennis / Multisports Camps in West San Jose
2017 Summer Tennis / Multisports Camps in West San Jose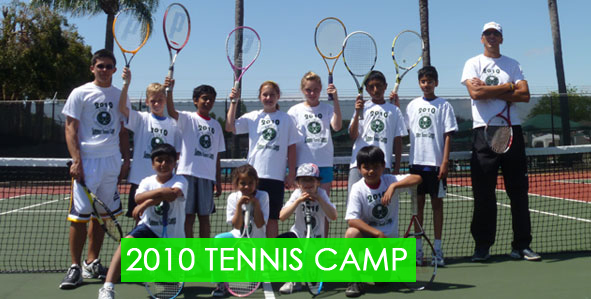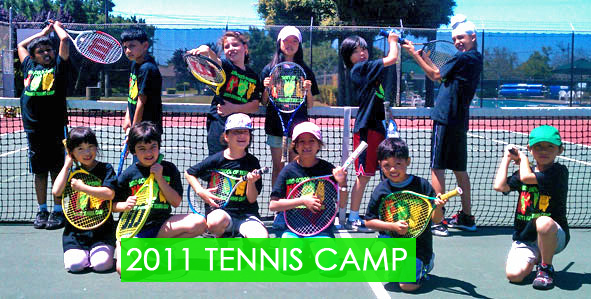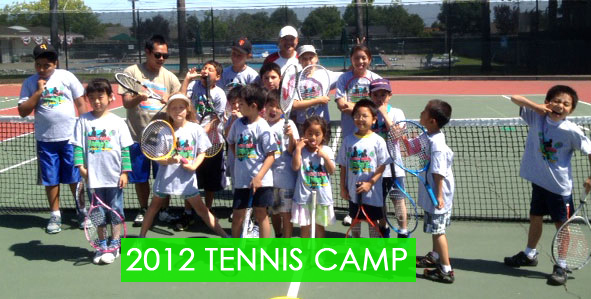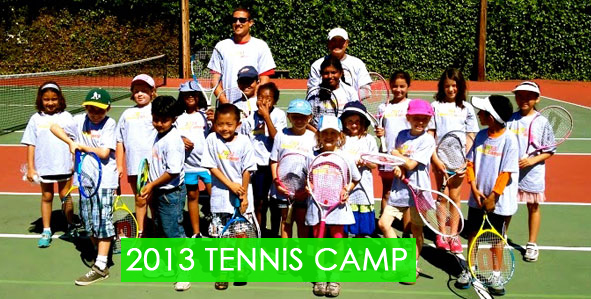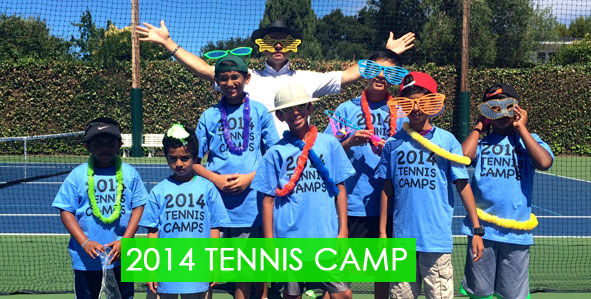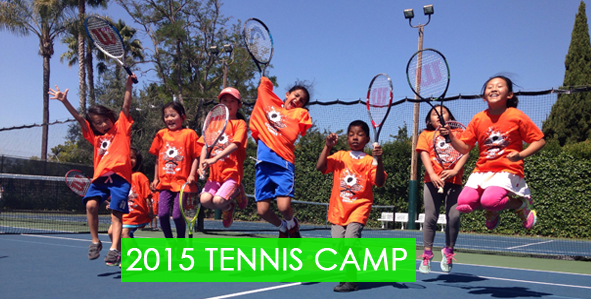 Have you been searching for a fun sports summer camp in the South Bay Area? Euro School of Tennis is your answer! Our excellent tennis camps are suitable for children aged 6-12 and are conveniently located near San Jose, Saratoga, Santa Clara, Campbell, Los Gatos & Milpitas . Complete beginners and intermediate players welcome!
What is our San Jose Area Tennis Camp all about?
Our Tennis Camps will inspire and encourage children to do their best. With proven coaching techniques and great amounts of positive reinforcement, our coaches aim to keep your kids engaged and enthusiastic about the exciting sport of tennis.
Our summer tennis camps based in the San Jose Area are perfect for any level, from absolute beginner to more experienced players. Our coaches provide individual attention and instruction and maintain an unmatched ratio of 1 instructor to only 6 players, we ensure that each child is matched to a similar age group and skill level. This camp is for children ages 6-12 who are beginners (novice) or intermediate players. Tennis lessons are held on the blacktop of this location with an appropriately sized net. Tennis Camp in the San Jose Area is sure to be a fun challenge for your camper!
Why San Jose Area Tennis Camp?
Many parents already know that tennis is a fantastic sport for kids of all ages! It can help to improve their stamina, speed and coordination and also encourages leadership, responsibility and self-discipline. Our West San Jose Tennis camps help tennis players in the South Bay Area to learn the fundamentals of the game, and they have a great deal of fun too!
How Much is it?
Half Day and Full Day options are available.
June 19th – August 4th
Half Day Camp (9 am – 12 pm): $275/week
Full Day Camp (9 am – 3 pm): $420/week
July 3rd – July 7th (4 days)
Half Day Camp (9 am – 1 pm): $275/week
Full Day Camp (9 am – 4:30 pm): $420/week
Drop-In Days
Half Day Camp Drop-in (9 am – 12 pm): $65/day
Full Day Camp Drop-in (9 am – 3 pm): $100/day
After Camp Care (ACC: 3 pm – 5 pm):
ACC Weekly Enrollment: $99/week
ACC Daily Drop-In: $25/day
Tennis camp discounts are available for those attending 3 or 6 week sessions. We also have our great sibling discount which gets you 10% off the tennis camp fee. Offers cannot be combined or used in conjunction with any other discounts. Please don't hesitate to contact us for more info.
What Does a Typical Day at San Jose Area Tennis Camp Look Like?
Morning Sessions 9 am – 12 pm
Ready: Warm up games
Set: Fun tennis drills & training to improve tennis skills
Snack time
GO!: High energy, sports-based fun with basketball, soccer, dodgeball & relay races
Lunch Time 12 pm-12:30pm
Refuel & rehydrate with a nutritious packed lunch brought from home
Afternoon Sessions 12:30 pm– 3 pm
12:30-12:45 pm Grab your swimsuit and towel! We will head to the Rancho Rinconada Pool to go swimming! Transportation to the pool will be provided by Uber Business Services.
12.45-2:50 pm Play at the pool with your new friends!
2:50-3:00pm Time to dry off and get ready for pick up from Rancho Rinconada Pool (18000 Chelmsford Dr, Cupertino, CA 95014). We like to send every camper home with a smile on their face and a love for tennis in their hearts.
Who are the Euro School of Tennis Coaches?
With many years of experience, our coaches understand that children learn better when they have fun. Although our team of tennis professionals are serious about tennis, they work hard to bring elements of fun into every lesson with a strong focus on the importance of hard work both on and off the courts.
Safety is always our first priority and we maintain a strict ratio of 1 instructor to no more than 6 tennis players. Our overall goal is to develop your child into an improved player and a well-rounded athlete.
What Do Other Parents Have to Say?
"My kids loved the summer camp. The coach was great. That's all that matters." – Michael G, Fremont
"As a parent, I couldn't be more satisfied! If you want your kid to get started with tennis, then Euro School of Tennis is definitely the place you should consider!" – Mitko D, Menlo Park
"Euro School of Tennis has been great for my 10 year old daughter. This is her second year attending the summer camps and she loves it. Coach Alex has been great at keeping her focused and active. This is a great program for kids of all ages." – Alexis, Santa Clara
"My kindergartner attended a summer camp this summer in the San Mateo location for several weeks. It was a fantastic camp, she really loved it and progressed from zero tennis to really hitting the ball and getting the taste for the game. The coaches are attentive, fun and very motivational." – Yana K.